Welcome back to Day 3 of the
Papertrey Ink
July countdown. Oh my good golly, friends! I am so excited to share today's projects with you! If you follow me on
Instagram
you may have noticed that I'm a tiny bit of a crazy cat lady. And by that I mean I 1) talk to my cats (Gus and Louie) like they're people. We have straight up conversations 2) spoil my felines to within an inch of their lives. These guys seriously eat better than some people 3) regularly check the list of adoptable cats at our local shelter to see if I can tempt my husband to let me bring home another one...the list goes on. And on. And on. Trust.
So it just feels natural that I would design a set of kitties for my card making adventures, don't you think?
Kit 'N Caboodle
is the result and I'm smitten. In this $18 set you'll find three full size kitties, one peek-a-boo kitty, and several sentiments to use with your furry friends.
Fun fact: you may notice there are no fishies in the set. Honestly, it's because Gus is allergic to fish and I don't even think about fish when I think about cats since we discovered his allergy. It has totally severed the tie of cats and fish in my noggin. I don't equate one with the other anymore at all. Weird.
Anyway, let's get on to the projects, shall we? The first one is a get well card with the napping kitty laying on one of the Pierced Feature Frames.
I began by prepping the background by blending a bit of Spring Rain ink onto a white card base. Then I added a bit of pattern by sponging through the Stencil Basics: Diamonds stencil.
Next, I stamped and die cut the kitty using Fine Linen and sponged Classic Kraft inks. I added his facial features and whiskers with Dark Chocolate ink. Then, I die cut it and set it aside for a moment.
I die cut the smallest Feature Frame and heat embossed it with the Kit 'N Caboodle sentiment using white detail powder. I added the frame to the card base with foam adhesive and then nested the kitty inside the opening, making it look like he was resting on the frame itself. You could also have the kitty just sleeping directly on your sentiment too. Isn't he cute?!
Next up, I have the back sleeper kitty paired with the sentiment die cut from the Bold Borders: Prism die.
Isn't he beautiful?!
This kitty is designed to look like my own tiger striped baby, Gus.
I began by stamping the kitty onto a panel of Rustic White cardstock using Honey Nut and Dark Chocolate inks with facial features in Smokey Shadow. Then, to get the slightly transparent whiskers, I stamped first using Fresh Snow ink and heat embossed with clear powder. You can see the whiskers, but they're a little more subtle than if I had simply stamped them in a dark color.
Next, I stamped my sentiment in Smokey Shadow and Pure Poppy hearts before adhering that panel to a Classic Kraft card base. Then, I sponged a piece of Rustic White cardstock with Aqua Mist ink and die cut the "smile" greeting from the Bold Borders: Prism die.
I stacked a few of the "smile" die cuts and adhered them to the card front. The stacking and the sponging are both subtle, but they work together beautifully to add enough definition to make the greeting pop.
The last project I have to share with you today uses the peek-a-boo kitty on some gift tags.
Comfort is key with this guy
This kitty can be any color you like, but I'm using black today in honor of our little Louie. There actually is a tuxedo cat in the set designed to look just like him, but I couldn't wait to use this kitty, so that image will wait until another day.
These tags are really simple, but so, so fun! I began by die cutting the tags using Tag Sale #10 and stamping the cat face in black ink. Then I stamped the sentiment from the set in Hawaiian Shores and set the tags aside.
Next, I stamped and die cut the party hats from Dress Up Dolls: Birthday. I colored them with Copics and used real glittery pom-poms to embellish the tops. Then, I heat embossed the sentiment from Kit 'N Caboodle onto the Tag Sale #10 banners using white detail powder.
I used foam tape to attach the banners and the party hats to the tags. Then, I used cherry baker's twine for the tag strings. They're simple, but I can tell you right now that I would have an absolute fit if I got one of these on a birthday present. Absolute truth.
I hope you've enjoyed this peek at
Kit 'N Caboodle
as much as I've enjoyed sharing it with you! I'm so excited to have my kitties in stamp form!!! I'll be back tomorrow with more of this month's release, but in the meantime
Betsy
,
Dawn
,
Heather
,
Laurie
,
Melissa B
,
Melissa P
,
Michelle
, and
Stephanie
have projects to share highlighting this set along with my new Sentiment Staples: Thinking of You and Betsy's Shape Shifters: Square 2. Have a great day and I'll see you tomorrow!
Supplies:
Rest Up Card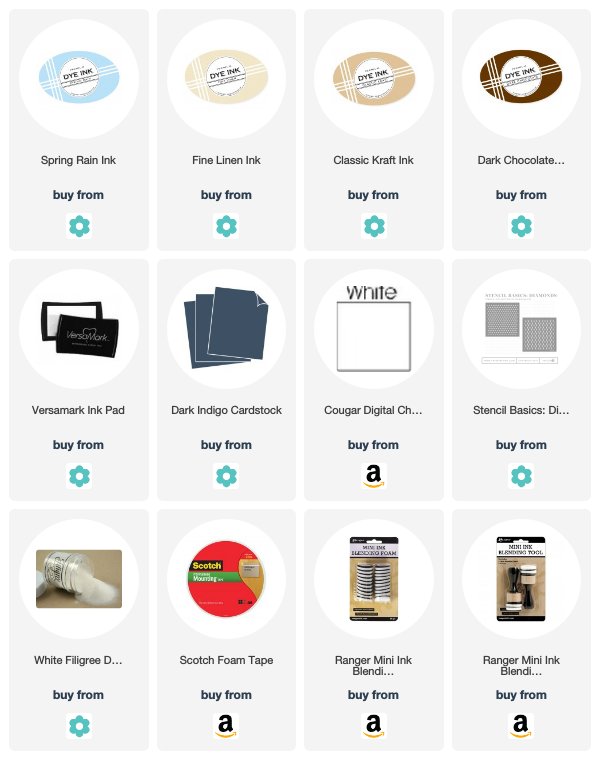 Smile Card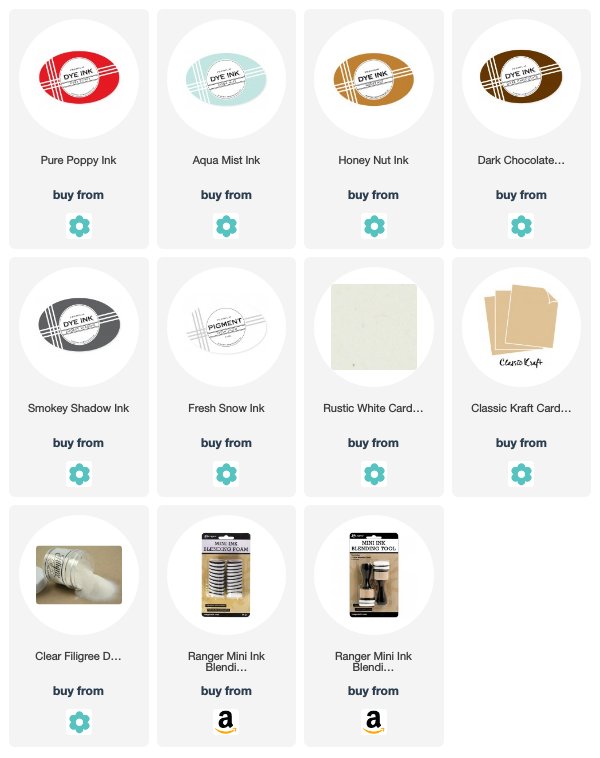 Just Fur You Tags