Good morning, friends! Welcome back for Day 4 of
The Greetery
's holiday countdown (all of the new products will be available at 10am on Friday, October 4th on The Greetery's website)! Today is all about packaging and dressing up your seasonal parcels. I love, love, love packaging and tags and all things gifty, so today's introductions are right up my alley! Let's get to it!
First up, I have a collection of tags to share with you. These tags were a snap to create, thanks to the ingenious design behind the
Speed Tagging
collection.
Speed Tagging Christmas Sentiments
stamp set and die to give each tag a touch of holiday flair. I particularly love the foliage and bow, but the stars and some of the more generic greetings (like "A gift for you") would make perfect birthday options, too!
My final project today is a charming gift topper I created with the new
Candy Pops Circle Die
. I couldn't help but see a giant lollipop when I looked at that die and I thought it would make an adorable gift topper/tag!
Candy Pops Sentiments
stamp set.
Thank you so much for joining me today! I hope today's introductions have you daydreaming about your holiday packages. Make sure to pop in on these lovely ladies to see what other inspiration they have in store for you:
I also wanted to mention super quickly that I'm picking up my
Festive Fridays
series again starting tomorrow. If you joined me last year, you'll see even more seasonal packaging and tag ideas every week. If you didn't catch the series last year, I hope you'll pop in to see what creative packaging ideas I can come up with this time around. See you tomorrow!
Supplies:
Speed Tagging Christmas Tags Collection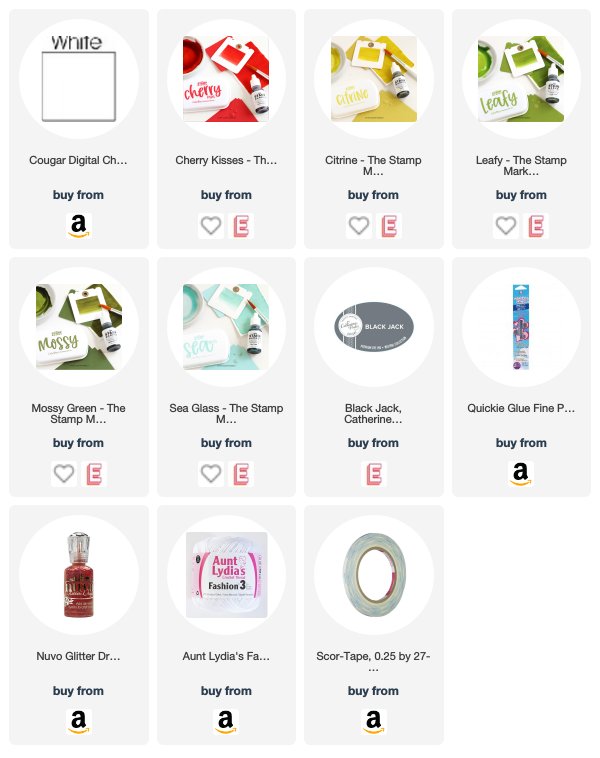 Lollipop Gift Topper