Good morning, friends! Today is the second introduction day for the new products coming your way from The Greetery. Day 2 is just as exciting as Day 1, so hold on to your hats!
If you were a fan of the previously released seasonal Sketches sets, the Winter Sketches set is sure to be a joy! These pine boughs are totally gorgeous and they make for quite a striking focal point.
Next up, I have a card made pairing the new Budding Beauties stamp set with the new Fit To Be Tied die.
Last up, I have a winter card pairing that same Fit To Be Tied bow with the Botanicuts Pine Bough. I wanted to use the same bow to show how it can be used through the seasons for more than just holiday projects.
Well, that's it for my projects for the mini release from The Greetery. Thank you so much for joining me! Make sure to pop in on these lovely ladies to see more of what this month's release has to offer:
Now, a few quick thoughts about the Pinkfresh inks. In short, I really like them. They stamped crisply and cleanly, gave great coverage, and the inks in each color family work really well together. Not all of the inks cleaned off of my stamps easily, but that's something I expect from most inks these days regardless of brand (especially the reds and pinks). Using a stamp cleaner solution (like Ultra Clean) helps minimize staining. One thing I wasn't hugely fond of is the ease of use of the cubes, but that's not specific to the Pinkfresh inks. Some lids were really tight and I had a hard time getting a handful of them open. Inevitably, I lost my grip on a couple of them and they went flying. Luckily, no projects were harmed. Again, this is not a Pinkfresh issue. I'm sure there are some colors that I will gravitate to more often and I will probably order those colors in full pad sizes at some point. I would have no hesitation suggesting trying out these inks if you have a gap in your collection that you haven't been able to fill. It may seem crazy considering they just released 48 colors, but I, for one, would really love to see a family of more yellow-y greens. These inks are going to make layering stamps even easier and more fun to use.
Thanks again for joining me for The Greetery's mini release.
All of the new products will be available on The Greetery's website at 10am ET tomorrow, November 22nd
. I'll be back tomorrow with a Festive Friday post, so I hope to see you again soon! Take care!
Supplies:
Merry Christmas Card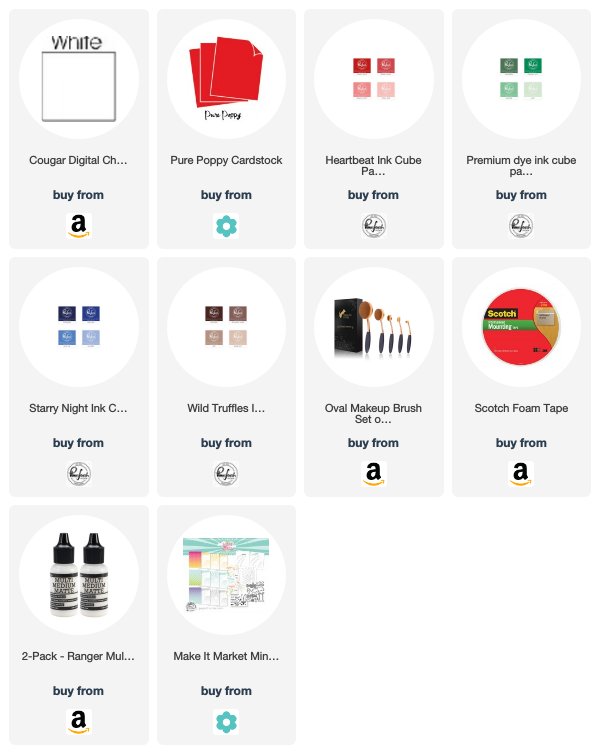 Light & Love Card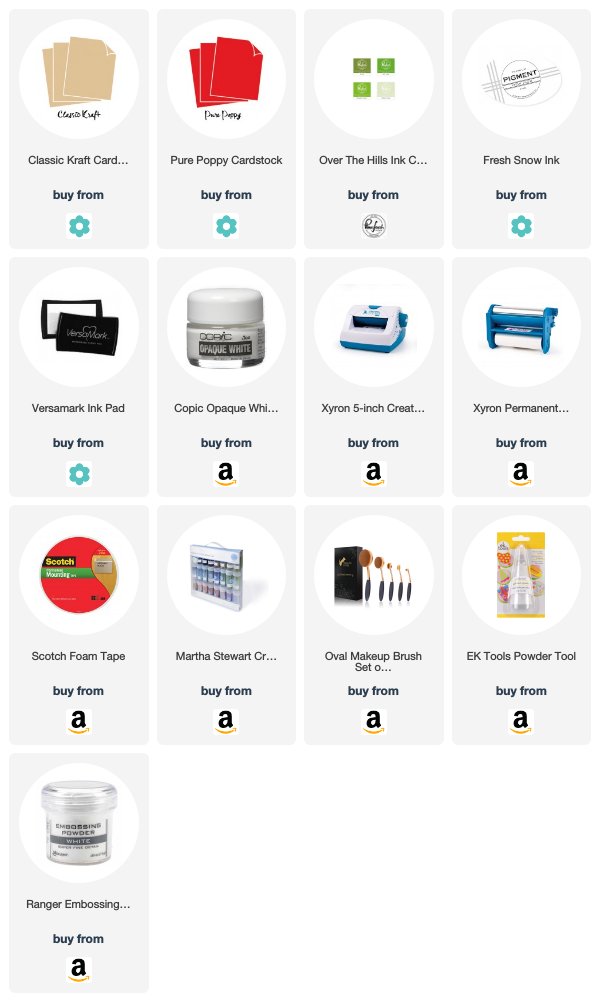 Just A Note Card