Good morning, Friends! Welcome to Day 1 of the April release introductions from
The Greetery
(
new products, unless otherwise noted, will be available on March 27th at 10am ET
)! Today the team is showcasing some super fun and whimsical products that are perfect for welcoming Spring and warmer temperatures. Let's jump right in!
First up, I have a birthday card made with the Top Down Day stamp set. This charming set features a sporty convertible and a wonderful selection of greetings that cover everything from birthday to hello and beyond!
I began by creating a little scene for my car. I used the Pathway stencil to create a little cobblestone road and added clouds by creating a stencil using the new Silver Lining die (this die will be a little delayed, but should be available in early April).
I stamped and die cut my convertible and added the driver and balloons to give my card some birthday style. Then, I stamped my sentiment and matted my scene with a Postal Frames die cut.
Next, I used the new Painterly Stripes background to create the plaid pattern on a white card base. I wanted to soften the pattern a touch and add some color to the card base, so I lightly blended ink over top of the pattern in the same color. Then, I just mounted my scene to the center of the card base. Cute!
My second card has a little bit of an interactive element involved. It was super easy to create a slider using the bumper of the Happy Hippie Van die to make a channel.
I began by die cutting the clouds (again, the Silver Lining die will be delayed until April, but it's totally worth the wait) and cutting the slider channel in the top layer. I sponged a sunny glow on the back cloud layer to look like the sun peeking from between the clouds before assembling the scene. Then, I applied a thin line of glitter to the edge of the clouds to give them a sparkly "silver lining" look.
I adhered all of the layers to an aqua card base that I had stamped with the same Painterly Stripes background. I love that you can get different looks with this background just by rotating it or stamping only once!
This time, I created a sunny yellow convertible filled with flowers. Betsy's handy stamping guide makes it a snap to put together the bouquet! I also stamped and die cut the sentiment and attached it in the center of the sunny glow to reinforce the theme. Isn't it just adorable?!
Thank you so much for joining me today! Unfortunately, this is my last post for a bit so I'll miss seeing you for the rest of this release. Hopefully, I can pop back in with some inspiration before baby arrives, but I'm afraid things are a bit uncertain right now. What
is
for certain though is that these wonderful ladies are sure to give you plenty of beautiful projects to enjoy, so make sure to visit with them today and over the next few days:
Kay Miller
Laurie Willison
Dawn McVey
Heather Nichols
Keeway Tsao
Angelica Conrad
Kelly Lunceford
Norine Borys
Wanda Guess
I hope you find something you love coming from The Greetery this month! I have no doubt that you will!
Supplies:
Cruisin' By Birthday Card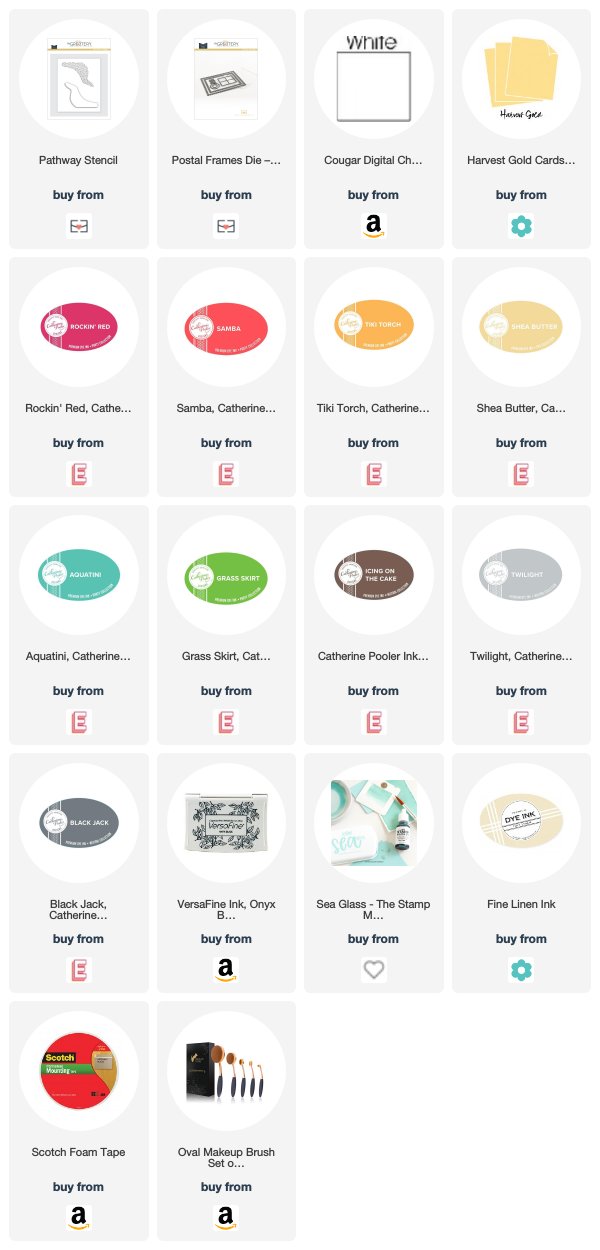 Sunny Side Card