Good morning, everyone! Thank you so much for your kind comments yesterday! We're very happy and excited and it's very sweet of all of you to join in our happiness.
Now let's get to something else that makes me very happy...the new release from
The Greetery
! I have a few more projects to share today featuring this month's Love Letters collection. Let's jump right in!
These first two projects show a couple of ways to use the new Sketchbook Roses stamp set. It's gorgeous as a monochromatic background, as a colorful focal point, or even colored with your favorite medium.
For this first card, I began by first stamping onto Kraft cardstock with Kraft ink. I used the layering stamps to add color to the blooms and leaves before heat embossing over the original Kraft stamping with white powder. The result reminds me of vintage textiles and I love it!
Next, I die cut a vellum layer using the new Postal Frames die. I heat embossed it with part of a sentiment from the Sketchbook Roses and finished with a die cut sentiment, the new Let's Have A Word: Beautiful.
I kept things simple by adhering the vellum layer over the floral card base, hiding the adhesive under the die cut greeting. I'm totally digging all of those pops of crisp white against the earthy Kraft.
On my second project, I used the Sketchbook Roses set to create an elegant monochromatic background.
I actually started this project by using the BotaniCuts Rose to create a pretty felt headband. I cut the pieces and layered them according to the layering guide that Betsy put together. The floral parts, I kept as one layer, but I doubled up the leaves to make them a little more stable. I hot glued everything to an elastic band and layered a basic circle on the back to hide all of the unfinished edges.
To create the card, I die cut the largest Postal Frames shape from a piece of aqua cardstock as well as a piece of thick tag stock (for stability). I stamped the aqua layer with the floral background and attached it to the thicker layer. Then, I added a sentiment from the Written In Ribbons set along with a small companion sentiment from the new Sentiment Suite: Love set. Then, I just wrapped the headband around it a couple of times for gift giving. Easy and cute packaging!
Lastly today, I have another card featuring Written In Ribbons and Sentiment Suite: Love.
Written In Ribbons might be one of my favorite sentiment sets in a long time. The size of the greetings is super generous, making them wonderful focal points. Plus, the optional two-tone effect adds such a lovely, unique detail (you can stamp the sentiments without them if that's your preference on a particular project).
For this card, I created a frame using the Postal Frames and an oval die cut. I stamped the frame with the Windowpane Plaid Background. Next, I sponged a background onto a white card base and adhered the frame in place with foam tape.
Next, I stamped the Written In Ribbons sentiment and heat embossed the Sentiment Suite greeting onto a strip of yellow cardstock. I also stamped a handful of flowers and foliage from the Signed & Sealed With A Kiss set. I tucked the greenery under the frame and then adhered the sentiment in place. A few clear sequins finished things off nicely.
That's all I have to share with you today. I hope you've enjoyed my projects this month!
Don't forget to leave a comment for your chance to win a $50 gift card to
The Greetery's website
. Also, make sure to check in on the other ladies to see even more gorgeous projects:
Kay Miller
Laurie Willison
Dawn McVey
Heather Nichols
Keeway Tsao
Angelica Conrad
Kelly Lunceford
Norine Borys
Caly Person
Enjoy shopping tomorrow and I'll see you again soon! Have a great day!
Supplies:
Hello, Beautiful Card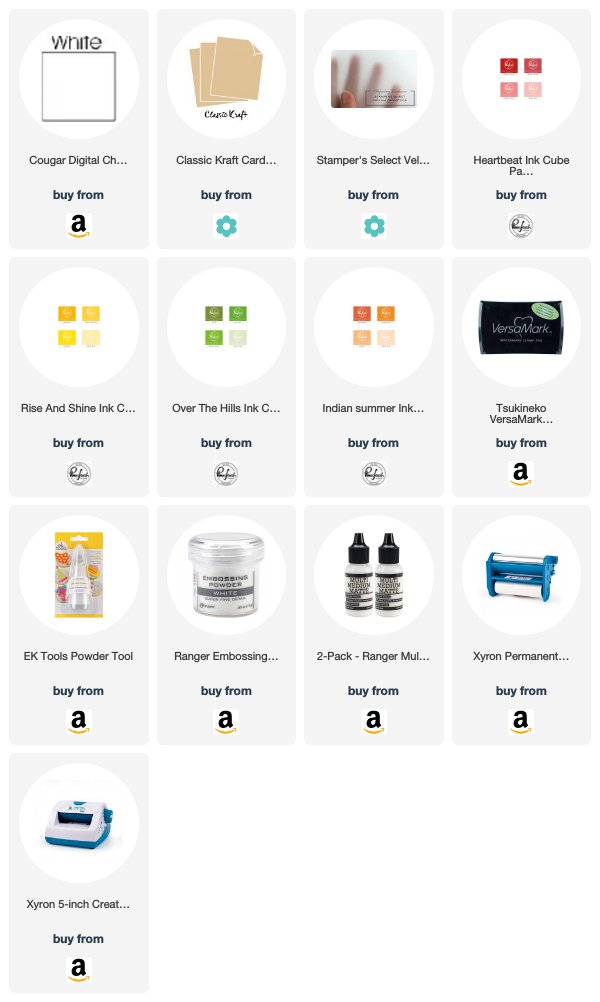 Just For You Card & Felt Rose Headband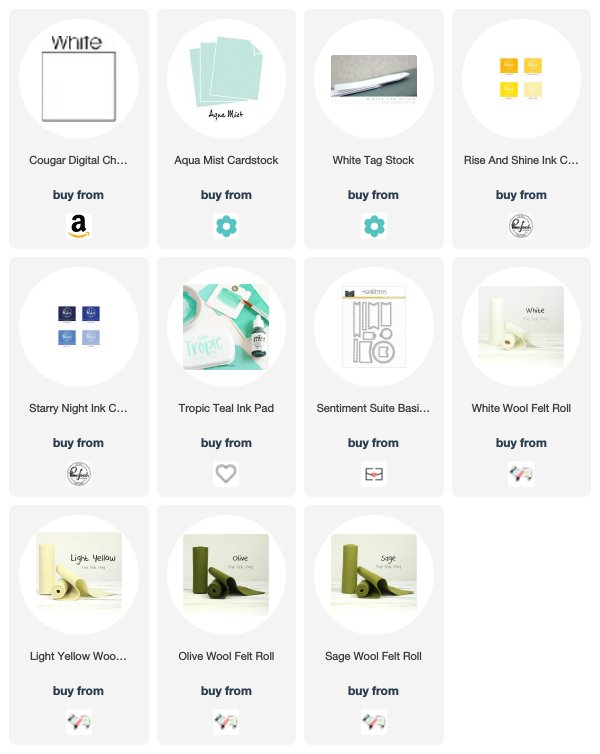 Hello Card