Good morning! I want to start out today by thanking everyone for their kindness yesterday. Getting creative in the midst of renovation mess isn't the easiest thing, but your sweet messages gave me joy and confidence. So thank you from the bottom of my heart.
Today, I'm back with more from
The Greetery
's June release. The sets we're introducing today are so bright and summery and full of goodness that you simply won't be able to resist! I'm going to kick things off with a card featuring the
Just Mason Around
and
Lemon Blossom
sets.
I am absolutely smitten with both of these. The jar that Betsy has designed is so realistic and it comes together with just a few simple impressions. The layers give it such dimension! Same goes for the lemons. The shading layer that Betsy has included in the set gives you a perfect shadow every time.
I paired my lemonade jar with a plaid "tablecloth" and one of the charming sentiments from Lemon Blossom. The set includes a handful of super unique and clever greetings that I just love. I really like having a few cards on hand to be able to use for surprising Sean with a sweet note. This one will definitely do the trick!
The watercolored speckles give a little background without making the card too busy. I'm way into speckles these days. Someone yesterday mentioned that they look different from other splatters somehow. I just use stippling brushes (the stiff bristled brushes) in a variety of sizes to get the look I'm after.
My second card pairs the new
Oopsie Daisy
set with a sentiment from
Just Mason Around
.
I wanted to make my flowers the classic white variety, so I chose to stamp onto colored cardstock. I heat embossed the detail layer for an added boost of contrast.
Rather than tuck my bouquet into one of the beautiful jars from Just Mason Around (which would be absolutely adorable, by the way), I decided to use the string detail included in the set instead. I grounded my bouquet with a die cut frame and embellished with a handful of clear sequins.
The thing I love about Betsy's sets is that she includes highlight layers that you can choose to use or leave behind depending on the style you're going for on any particular project. I chose to use them on the flowers and stems here in order to incorporate another color, but it's totally optional. These flowers would have looked just as lovely in the simpler style.
That's all I have to share with you today, but there is a list of very talented ladies ready to share even more projects with you. Make sure to stop by and see what they have up their sleeves:
The Greetery
go on sale Friday morning (10am ET), so you don't have much longer to wait!
Supplies:
My Main Squeeze Card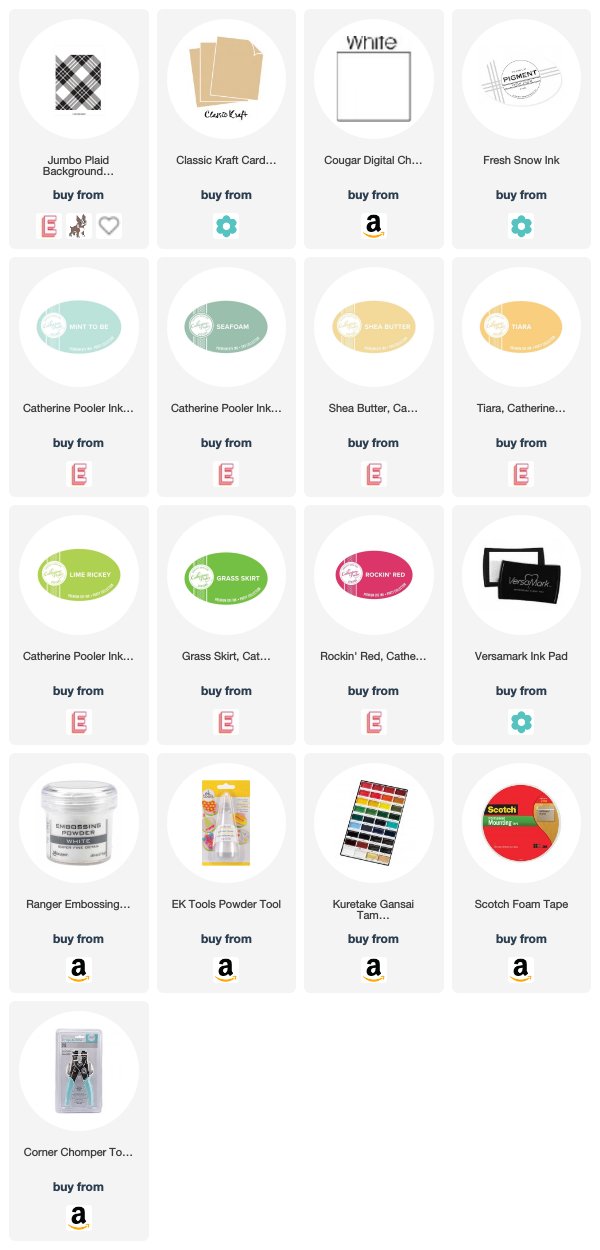 Fresh Picked Card